By Suzi

We begin this week's playlist with some words of caution from Wolverhampton-born Rastaman Macka B, who warns us that Looks Are Deceiving.
– "Don't judge a book by its cover or people by their colour".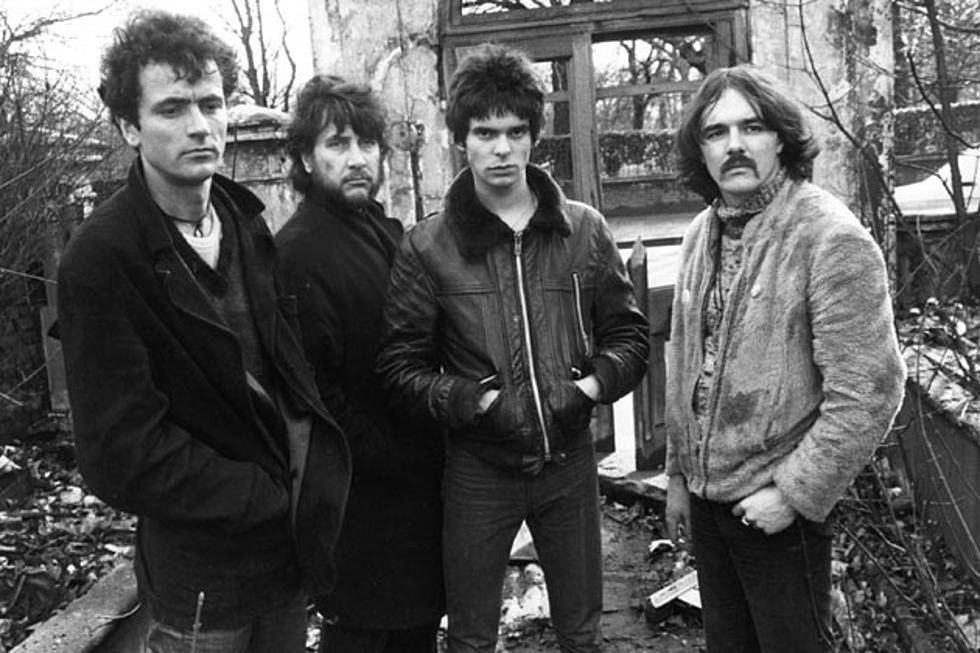 Quite right, but it still can be difficult to judge people's motivations or whether they are sincere. The people at The Party described by Phil Ochs all seem to be acting a part of one kind or another.
"The egos shine like lightbulbs, so bright you cannot see them
Blind each other blinder than a sandbox
All the fury of an argument, holding back their yawns."
In False Friend Blues, Ruth Brown has some advice, perhaps for herself.
"Woman, don't you listen to what another woman tells you about your man
She only wishes that she had him, and she'll try to get him if she can."
In Setting Yourself Up, Colin Blunstone proves that men, also, can be devious where love is concerned. He only has his friend's best interests at heart, honestly.
The Stranglers add their own words of wisdom – "Better beware of the Skin Deep."
The Southern Death Cult see False Faces following them everywhere:
"Behind the face lurks evil Behind the face lurks pain
Behind the face of the one you trust better look again."
The Alan Parsons Project try to keep it together. "Don't Let It Show," they advise.
"Even if you feel you've got nothing to hide
Keep it inside of you
Don't give in
Don't tell them anything."
But putting up such a defensive wall brings its own problems. The dangers of keeping emotions bottled up are well evidenced in Lyle Lovett's desperately sad song, Pontiac. The neighbours all think he's "a nice old man", but he's tormented by wartime memories, and is unable even to confide in his wife, whose inconsequential chatter drives him crazy.
Blaming himself for the breakup with his partner, Joe Pug feels unable to speak to her, but wishes that he could somehow approach her Disguised As Someone Else. That way he could be near her again, unrecognised, for however short a time.
Here's a woman who did disguise herself someone else, specifically as someone of the opposite gender. In Victorian England, it was unthinkable for a woman to become a doctor, so this was the only way that she could do it. Dedicating her life to her profession, she performed the first ever caesarean section to save the lives of both mother and child. Gilmore & Roberts tell the true story of Dr James.
Next, The Pet Shop Boys sing of man in trapped a role that he no longer wants. He has to appear strong and powerful – that goes with the job – but inside he feels weak and inadequate. He wishes he could just pack it in. As The Dictator Decides on his future, he reflects sadly:
"I'd rather that you didn't shoot me
But I'd quite understand if you did."
From a fictitious world leader we move on to a World Leader Pretend, as R.E.M.'s Michael Stipe decides to take charge of his life.
"This is my world and I am world leader pretend
This is my life
And this is my time
I have been given the freedom
To do as I see fit
It's high time I've razed the walls that I've constructed."
Let's bring the list to a close with a humorous tale of a loving, resourceful woman whose husband has made a bargain with the Devil. How can she save him from "the ovens of Hell"? She has a cunning plan – did you ever doubt it?
"For the wit of a woman, it comes in handy
At times in an hour of need."
So here's The Devil And The Feathery Wife, sung by Martin Carthy, accompanied by John Fitzpatrick. That's surely a Morris tune, so feel free to dance, with or without bells on your knees!